looking for
Full-Stack Developer
details
Location: Tartu / Tallinn
Workload: full-time, flexible
Deadline: contact us now!
read more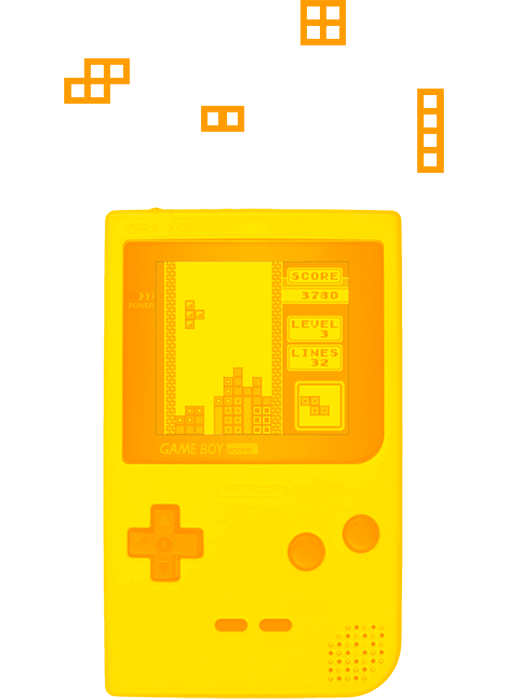 <DIV> Get to know us
Hi there! I'm Ivo and I've worked as a full-stack developer at gotoAndPlay for almost 5 years now. If I had to summarize my experience so far I'd say it's been empowering. The growth I've seen in myself and the company is staggering. It's a place that values you and helps you grow.
Working as a full-stack developer at gotoAndPlay is diverse, and I mean it in a good sense. Sometimes I'm immersed in a telecom project, and once that's wrapped up, I might dive into developing a startup MVP for a client. It keeps me on my toes and always learning. PHP, React, Python — you name it, we're into it.
gotoAndPlay has a startup feel but with the stability of a well-established company. Plus, the team is amazing — more like a second family than coworkers. We even travel together for off-sites – for example, I've been to Odessa and Rhodos with the team!
Thanks to the general positive attitude and excellent work quality, we've met and worked with a lot of great people.  We often work with some of the best professionals in the business, which has meant that we've always had a few projects in the running for various awards, but it also means that we've had a chance to work on some awesome ideas. Some examples of our projects are found on our website or on our PLAY & NOPE Alliance website, but I'd happily mention some interesting recent clients: Telia, Katana, Foxway, Krematoorium, Ellex, Softrend e-shop, Apollo, Elektriteater, Endover Real Estate websites, Estonian Information System Authority and much more.
gotoAndPlay is ever-growing, and we are always looking for new talent, so if you are up for a challenge – we'd love for you to get in touch!
We're looking for a Full-Stack Developer in Estonia!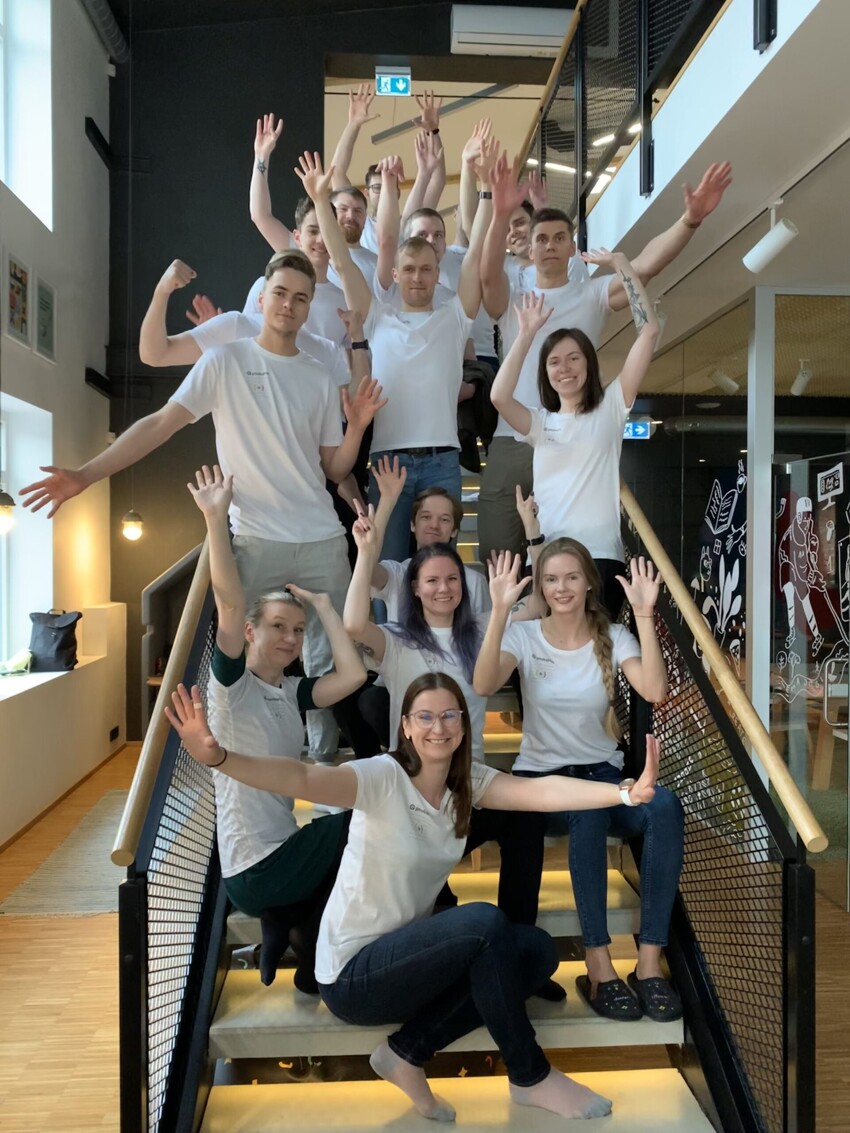 Responsibilities
Keeping up with the ever-evolving world of the web and technologies related to development.
We don't settle for "just okay" and neither should you.
Writing some sweet, beautiful code that would make every developer blush from excitement and every end-user positively surprised.
Honesty. Please let us know if you have trouble with a task or need help moving some furniture.
Being a part of the group. Because being left out sucks.
Required Skills
At least 3 years of working experience in the web development field.
Knowledge of backend development. Preferably with PHP/NodeJS or the desire to learn either of them.
Knowledge of HTML5, JavaScript/TypeScript, SCSS, BEM, OOP and other important acronyms.
Know how to build APIs.
Be familiar with git and versioning (branching, pull requests, you name it).
Previous experience with building WordPress plugins and themes is a big bonus.
The will to learn and improve.
BONUS points
Quite cool if you know how to work with React.js.
Absolutely stellar if you know your way around automated testing.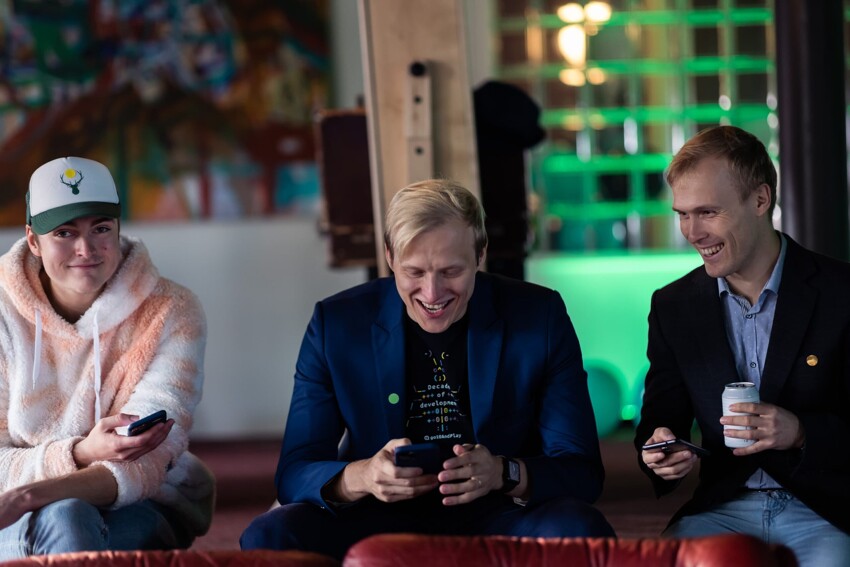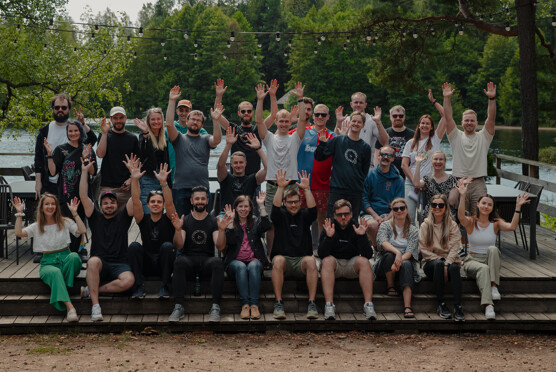 We offer you
Work in one of the best (according to our clients) web development agencies in Estonia!
Awesome clients, like Foxway, Softrend, Katana, Endover Real Estate, Elektriteater, Telia, Apollo, Ministry of Foreign Affairs, and many others (check out some of our project highlights).
Quite possibly the friendliest and most inspiring team you've worked with.
A competitive amount of income, which will improve with experience and skill.
Additional days off
Flexibility: working from home, from our Tartu office, or in our new Tallinn hub – the choice is yours. However, regular Tartu office visits are a must – there, you'll meet our office cat (and dog, they switch places day to day), play table tennis, and of course, meet the rest of the team!
The occasional office parties, team day, team event or field trip, virtual or face-to-face – enjoying each other's company is one of the values that unite us. Get a sneak peek into our everyday life from our Instagram!
If you feel like we could become friends just
contact us at .
We can't wait to meet you!