how
we do things
Just like magic requires magicians, development requires developers. In the jungle of code, this is the group of people with machetes hacking through, trying to reach El Dorado, the legend, the perfect code. You won't find a group of people as dedicated as these for several meters from our office. Here are some main principles we keep in mind while creating the magic:
---
for us

impossible is possible

We don't thread to take on projects which, at first, might seem too complex to handle. There is no such thing for us! Actually, when someone says it's impossible, we get inspired and prove otherwise!

The background of our team members is various. Our knowledge base and experience is so different that we honestly complete each other. And inspire. Every day!

The hard work needs balance and a proper dose of humour. We get them both. We joke and hang around, go to gym together and have fun events. This keeps us going!

We wouldn't do the projects we do unless we'd like them. So for us, it is important to work only on those things that we truly believe in and make us jump for joy. When there's passion, there's work done with the heart and this is the secret to our success!

We like asking questions. We want to get at the bottom of the project, understand the business needs and be on the same page with all the parties. Only then we can be sure we move in the right direction.

key to success is

quality and efficiency

We believe quality is everyone's responsibility and efficiency is an important element of work. We value cooperation, effective and thorough work. This way, we can deliver faster and better.
---
01
exciting projects
We do interesting, challenging and various projects, where you can fulfil your potential. We don't limit ourselves with one certain tech. stack, we choose the ones best for the project and that excites us the most!
02
people-first mindset
We get along, help out and inspire each other. Having good relationship is one of our main values.
03
flexibility
You can choose your own work time and space, we expect you to be good communicator, be there for the meetings and get-togethers.
04
growth and development
You can and will take control of your professional development. We offer challenging projects, internal and external trainings. You just tell us what excites you the most and what would help you to grow!
05
extra days off
Personal days off from the start of your employment and one extra week off annually after celebrating three years with us (in addition to the regular 28 days off)!
06
team events
We value face-to-face get-togethers. We have regular office days, hold annual winter and summer days, have office parties, and time-time to even travel aboard!
---
THE BALANCE OF WORK AND PLAY
Having fun is just as important as working hard. You simply cannot expect people to be consistently productive without letting loose every now and again. We pride ourselves on the ability to play and have fun when we need to unwind.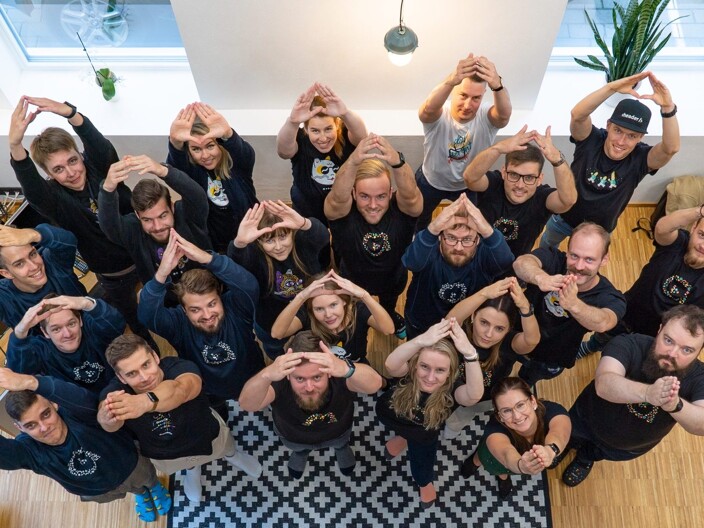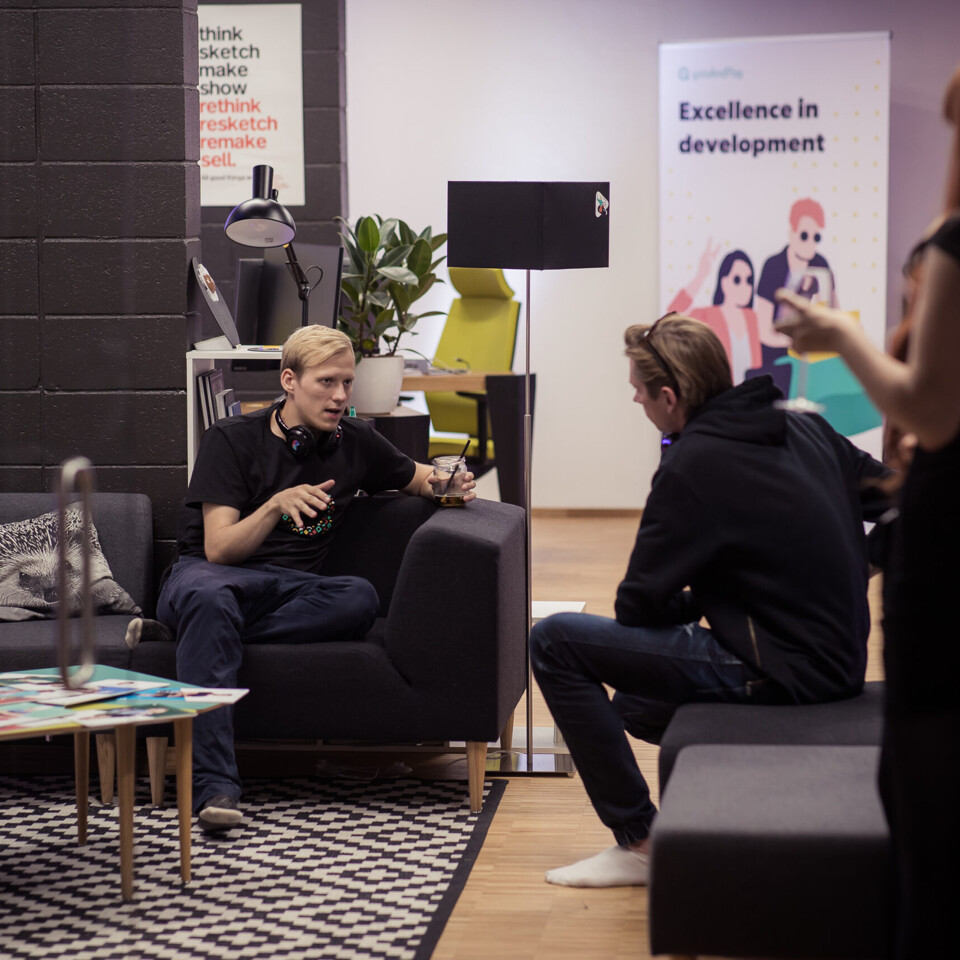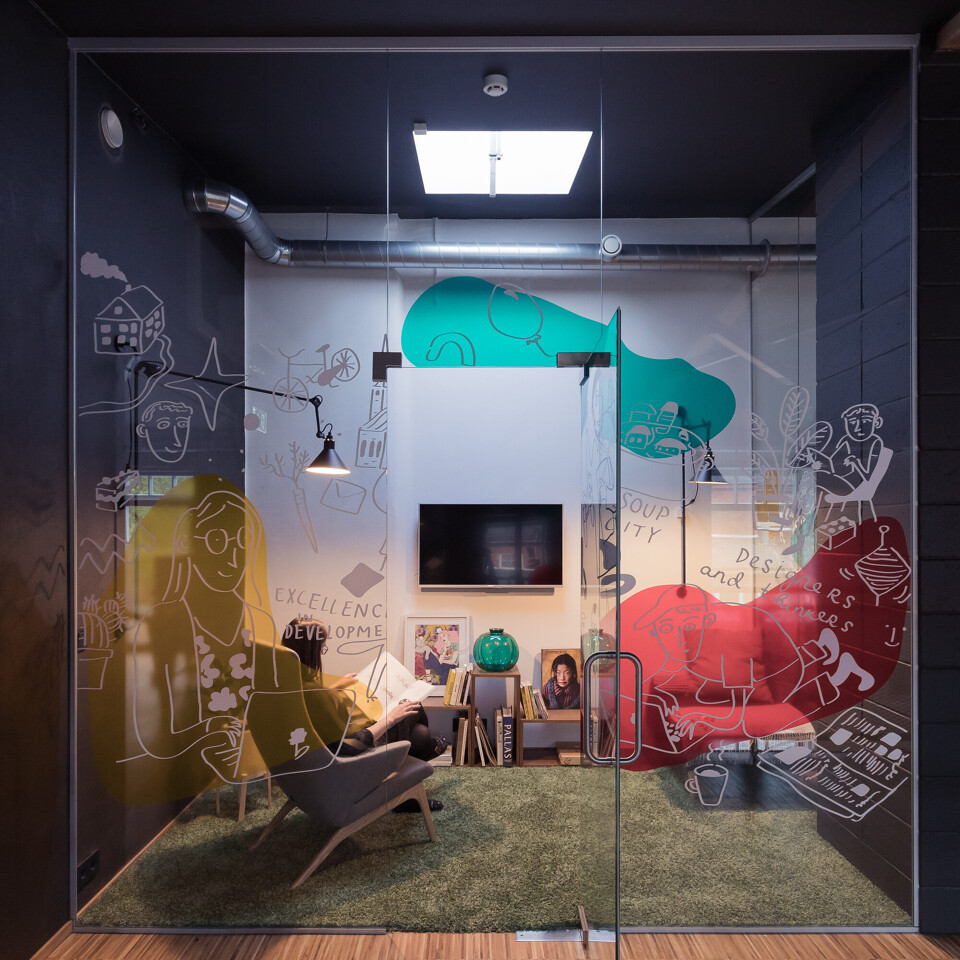 THE OFFICE
To have a balanced work-life you need a good office. Our fully customized office building in Tartu is optimized to separate open workspace and a comfortable lounge area so that having fun never gets in the way of being productive. We have a lot of recreational tools at our disposal and an open-plan layout really encourages direct communication. In addition, we have a cosy place in Tallinn which we share with AI and Machine Learning Specialists from MindTitan.
Working here is diverse and exciting
Constant movement and going with the flow accurately describe gotoAndPlay's everyday life (taking an example from river Emajõgi that runs by our Tartu office). We are thrilled to take on any new challenges – making impossible missions possible, constant brainstorming and actions to improve our work-life are in our DNA.
I feel like the company's values align with mine
A playful mentality, flexible workload, and willingness to experiment, to name a few.
gotoAndUniversity
There have been so many interesting group projects which have taught me a lot. "Coursemates" are also pretty awesome!
Here I can have a great work-life balance
It is very important for my wellbeing and productivity. The team members are compassionate and provide positive reinforcement which creates a supportive atmosphere. Also, our office atmosphere in Tartu is really nice.
An amazing work environment
gotoAndPlay is always warm and friendly, always varied and interesting and always flexible and cooperative!
I feel I can be 100% me
In gotoAndPlay, I feel I can use my full potential, skills and knowledge. With this, I can grow and develop constantly! Also, I deeply cherish the team who is the most supportive and friendly I've ever met!